Causes of bad health|Heredity & Sex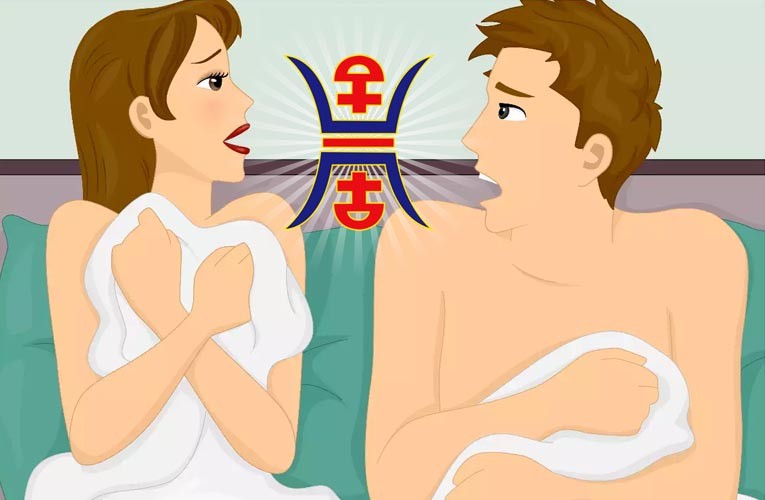 People who suffer from an imbalance between water and fire energy can cause a person to become unhealthy. According to Heshoutang Natural Health, there are three causes of illness:
Emotions.
Weather.
Consumption of food & drink intake, work & leisure, heredity, and sex.
Heredity
Conventional medicine determines one's disease based on genes and traits. Once a patient is diagnosed with a heredity related disease, that generally means there is no solution. TCM considers that all diseases result from the imbalance of water and fire energy in the human body. Heshoutang Natural Health System believes some of these congenital problems can be resolved by balancing water and fire energy levels.
Sex
For men, KB controls sex; he must have a strong KB system to have good sex.
LG controls sex for women; good sex comes from her strong LG system.
Good sex will make one happy and healthy; too much sex will possibly make one happy but also make one sick.
Sexual overindulgence will drain your KB or LG energy and result in weakness. With too much sex, one will feel ringing in the ears, hair loss, a dull pain in the waist, dull pain in the bones, a dull pain in the knees, memory loss, sexual ability begins to decline, etc. There is a loss of confidence (which one is unaware of) because the KB system is connected with confidence, memory, waist, bones, bone marrow, spine, spine marrow, brain, ears, hair, and knees.
If a couple experiences simultaneous orgasms, their energy will be replenished. To reach a simultaneous orgasm, the couple must respect one another, and take good care of each other. Each partner must possess the property of selflessness. As a result, they will be able to have a great relationship. If you only follow an educated mind, you will only take care of yourself. You will never consider your partner. While you may achieve happiness, you will lose energy and your body will weaken day by day. Therefore, if you are selfish, you will lose; if you are selfless, you will win. The rule applies not only to sex, but to everything in life.
To maintain your energy, follow the sex frequency outlined below:

3 times per week: up to 30 years old
2 times per week: up to 40 years old
1 time per week: up to 50 years old
2 times per month: up to 70 years old
1 time per month: more than 70 years old

A high frequency of sexual activity will weaken your body.
Stay Informed
When you subscribe to the blog, we will send you an e-mail when there are new updates on the site so you wouldn't miss them.
Comments
No comments made yet. Be the first to submit a comment