Causes of bad health|Emotions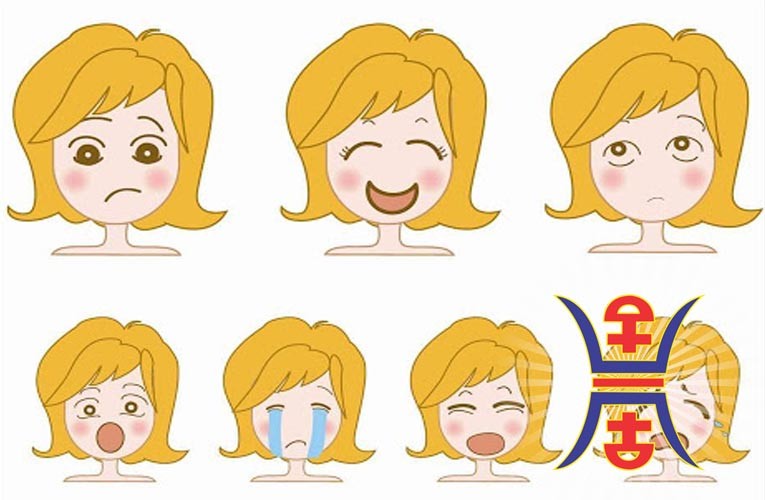 People who suffer from an imbalance between water and fire energy can cause a person to become unhealthy. According to Heshoutang Natural Health, there are three causes of illness:
Emotions.
Weather.
Consumption of food & drink intake, work & leisure, heredity, and sex.
Emotions
Humans have seven types of emotions: laughter, anger, sadness, sorrow, thinking, shock, and fear. People will show different feelings depending on their perspective; if their feelings are unbearable, their bodies will suffer. Emotions are the primary cause when it comes to developing a disease.
Laughter: HS generates laughter. Moderate laughter is a normal function of the HS, but excessive laughter slows down the energy flow and damages the HS.
Anger: LG generates anger. Moderate anger is one type of normal function of LG. The flow of energy is accelerated, and LG is harmed by excessive anger.
Sadness/Sorrow: LL generates sadness/sorrow. Moderate sadness/sorrow is one type of normal function of LL. Excessive sadness/sorrow will consume energy and harm LL.
Shock/Fear: KB generates shock/fear. Moderate shock/fear is one type of normal function of KB. Excessive shock will interrupt energy flow, while excessive fear will cause a loss of energy through the KB, causing harm.
Thinking: SS generates thinking. Overthinking causes the flow of energy to become stuck, harming the system.
Stay Informed
When you subscribe to the blog, we will send you an e-mail when there are new updates on the site so you wouldn't miss them.
Comments
No comments made yet. Be the first to submit a comment